Bio / Mozchops
MOZCHOPS aka Paul Phippen is a senior concept artist, illustrator, cartoonist and graphic designer, born and raised in London, UK, where he began his career working under the aegis of major companies in the video-game and media industries. Work has taken him to the USA, Australia, Hong Kong and SE Asia, involving a wide range of material, from the ironclad mythologies of Warhammer, Hellfire; Summoning and Heroes of Might & Magic, to the spandex-stretched realms of Batman, Fantastic Four, and the prismacolor insanity of Spongebob Squarepants, Jimmy Neutron; Boy Genius and Rocket Power. He was the principal designer and concept artist for cult radio-controlled car racing hit Re-Volt.
A six year break from the industry gave him just enough time to complete his personal book project, the graphic novel Salsa Invertebraxa, which was awarded Best Art in Comics at the 9th @$$IE AWARDS, AICN Comics and nominated by the Aurealis Awards for best graphic novel 2012.
In 2014 he completed the illustration series for Clark Thomas Carltons' fantasy novel Prophets Of The Ghost Ants, and has just been honored as cover artist for the legendary Heavy Metal Magazine, joining the ranks of international stars such as Moebius, HR Giger, Corben and Frazetta.

For more info – LinkedIN.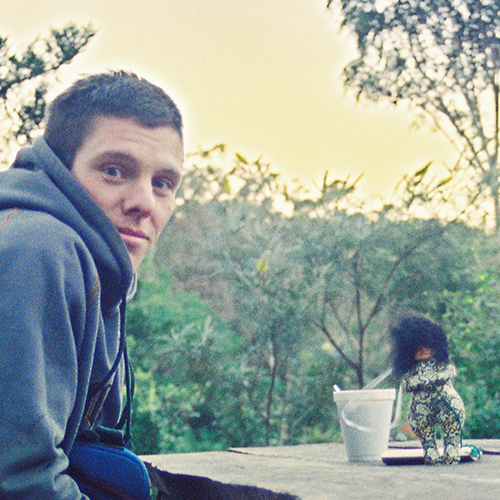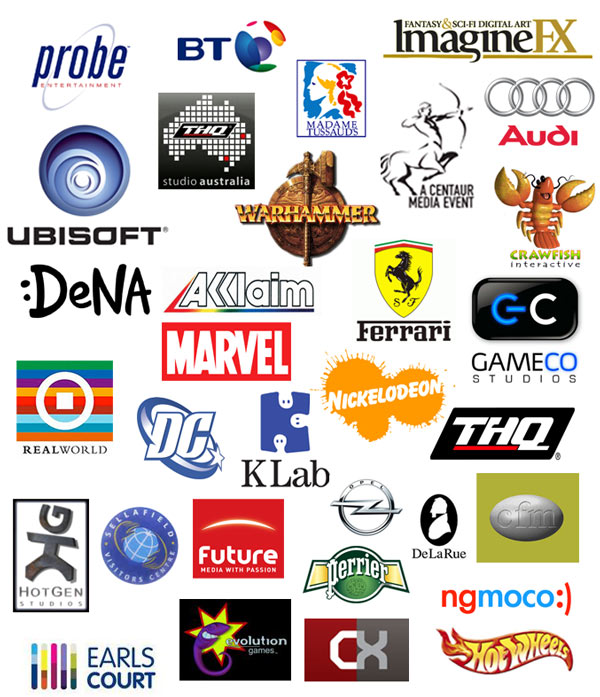 Worked on these projects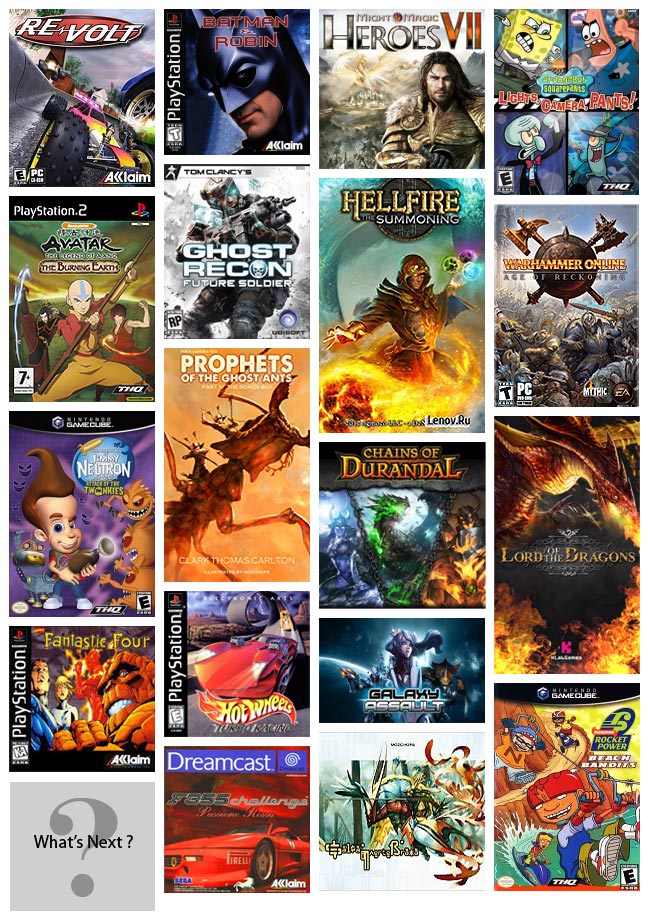 List of Clients and Projects
Ubisoft Entertainment S.A
THQ inc.
Acclaim Entertainment Inc.
DeNA Co., Ltd / Ngmoco LLC
KLab Global Pte
Hotgen Ltd.
Climax Games Ltd.
Crawfish Studios
Evolution Studios
Infinity Codes Architects s.a.r.l.
Future Publishing Plc
Ferrari S.p.A
Mattel Inc.
IPC Media
Wired / Conde Nast
Perrier
The Tussauds Group
Audi AG
Centaur Media
DC Comics Inc.
Marvel Worldwide Inc.
De La Rue Plc
Imagine FX
BT Group Plc
Complete Fabrication Ltd.
Earls Court Productions
Khmer Ways Ltd.
Two Dragons Ltd.
Real World Records
Sellafield Power
Siem Reap Source
Valom Music
Gameco Art Ltd.
Pecksniff Press Ltd.
Seven of Cups LLC
Ghost Recon
Heroes of Might & Magic VII
Prophets of the Ghost Ants
Lord of the Dragons
Chains of Durandal
Galaxy Assault
Hellfire/ Fuzion
Salsa Invertebraxa
Avatar; The Last Airbender
Spongebob Squarepants
Jimmy Neutron, Boy Genius; Attack of The Twonkies
Rocket Power; Beach Bandits
Re-Volt
Fantastic Four
Batman and Robin
Restoration
Hotwheels
Warhammer Online
Ferrari 355
Revolt Gold (unpublished)
Sniper (unpublished)
Spotswood & Eric (unpublished)